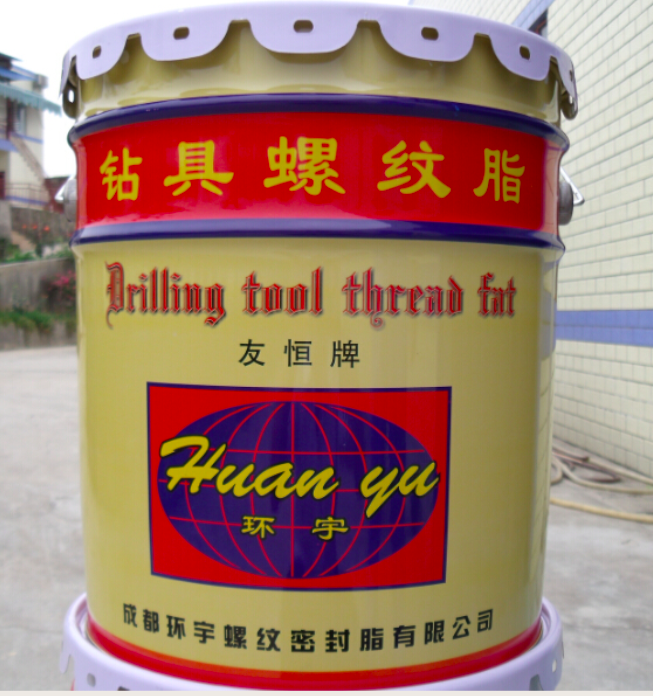 HYZ-01 Drilling tool thread grease
Scope of application
Conical threaded casing, tubing, drilling tools and collars for high pressure and high temperature oil and gas wells in petroleum and geological departments. Served in oil drilling, iron and steel enterprises and machinery factories.
Performance characteristics
Good seal ability, corrosion resistance, lubricity, waterproof, anti-sticking, good adhesion, high and low temperature resistance, high pressure resistance, colloid stability, use temperature -18 ℃-100 ℃, pressure 400 kg/m', the most important thing is to solve the problem of anti-rust, under the protection of grease, silk mouth will not occur rust phenomenon, product delicate, soft, bright, brushing labor-saving, in automatic spraying. No blocking nozzle, good adhesion of manual smearing, no stirring, uniform distribution, no dripping, no leakage, after smearing, a good protective layer is formed on the threads, easy to use, strong ability to protect the threads of oil casing.
Technical index
| | |
| --- | --- |
| Inspection Items | Quality Index |
| Appearance | Black Uniform Smooth Ointment |
| Working taper penetration (150g, 25 ℃), 0.1mm | 310 - 330 |
| Drop point , ℃ | ≥100 |
| Evaporation% (v/V) 100 ℃ 24 h | ≤4 |
| Oil content %(v/V) 100 ℃, 24 h | ≤5.0 |
| Water leachate% 65 ℃, 24 h | ≤5 |
| corrosive 100 ℃, 3 h | qualified |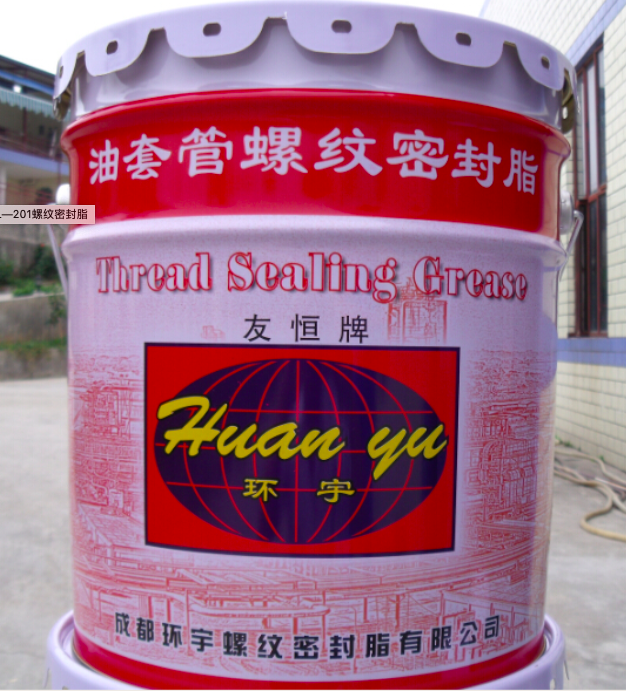 HYL- 201Thread Sealing Grease
Product Brief
This product is refined with fatty acid lithium soap thickening refined mineral oil, adding anti-rust, anti-corrosion, anti-oxygen and other additives. Implement API RP5A3 standard.
Performance characteristics
This product has excellent rust resistance, corrosion resistance, oxidation stability, colloid stability, mechanical stability and high and low temperature adaptability. Because of the thick oil film and good adhesion, it has good anti-rust effect on both ferrous and non-ferrous metals.
Product use
This product is mainly suitable for the storage and anti-rust of ferrous metals such as steel, iron and non-ferrous metals such as copper and aluminium. It is especially suitable for the long-term anti-rust of oil casing and drill pipe in open-air working environment. Usage temperature: -25 ℃ ~170 ℃.
Use precautions
1. Store in a cool and dry place indoors. It is strictly forbidden to mix water and impurities in storage, transportation and use. 2. When using for the first time, the rust-proof part should be cleaned, and the grease should be smeared evenly. Do not mix with other products.
Term of validity
Unused and stored in a cool and dry place indoors for one year and eight months. The open cover lasted for eight months.
| | |
| --- | --- |
| Inspection Items | Quality Index |
| Appearance | Black Uniform Smooth Ointment |
| Working taper penetration (150g, 25 ℃), 0.1mm | 290 - 350 |
| Drop point , ℃ not less than | 170 |
| Corrosion test (copper sheet, 100 ℃, 3h) | qualified |
| corrosion protection test (52 ℃, 48h) not less than | 1 |
| Hygrothermal test (steel sheet, 10d) | qualified |
| low temperature performance (-30 ℃, 30min) | qualified |