The coupling produced by our company includes normal sucker rod coupling and reducing sucker rod coupling.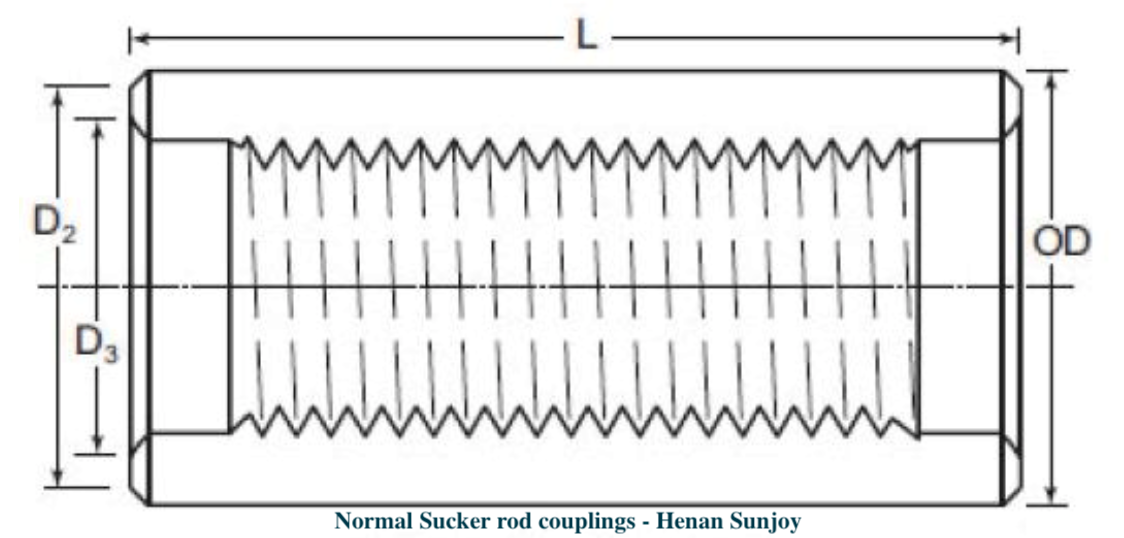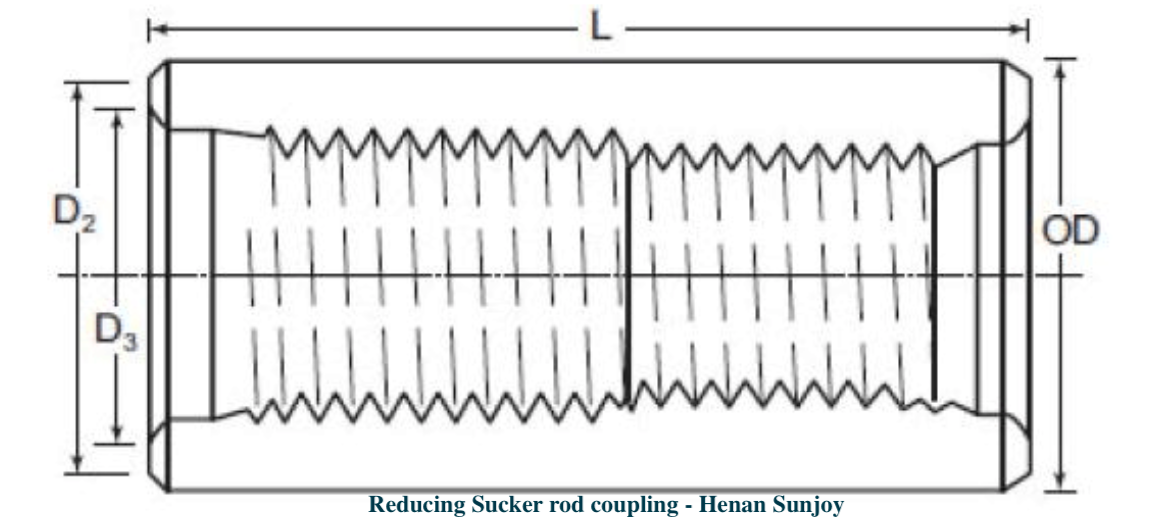 Two different grades of Sucker Rod Couplings are available in Henan Sunjoy: T and SM. The manufacturing process of both the grades is the same with cold worked pre-stressed, roll-formed threads with the anti-galling coating. This process results in stronger/fatigue resistant threads.
The manufacturing inspection, the dimensions and the tolerances of the couplings match or exceed the specifications of the latest API standards.
Sucker rod couplings in grade T are designed in accordance with the API SPEC11B specification and are made of high quality carbon steel or alloy structural steel made from AISI 1045 or AISI 4135, its tensile strength exceeds 655Mpa.
SM sucker rod couplings mean Spraying Metal sucker rod couplings. In order to yield a strong metallurgical bond between the base metal of the coupling and the spray metal coating, the base metal is prepared to a No. 1 NACE TM0170 or TM0175 finish prior to the spray metal coating process. The spray coating process is conducted to prevent coupling abrasion wear or coupling corrosion.
Henan Sunjoy can also do any other steels as per customer requires. Each piece of our sucker rod coupling is controlled with certified gauges by dimensional attributes. Normally, there are two wrench sides on the coupling body or on the outer circle, but no wrench square coupling can also be provided according to the user's requirement for international markets.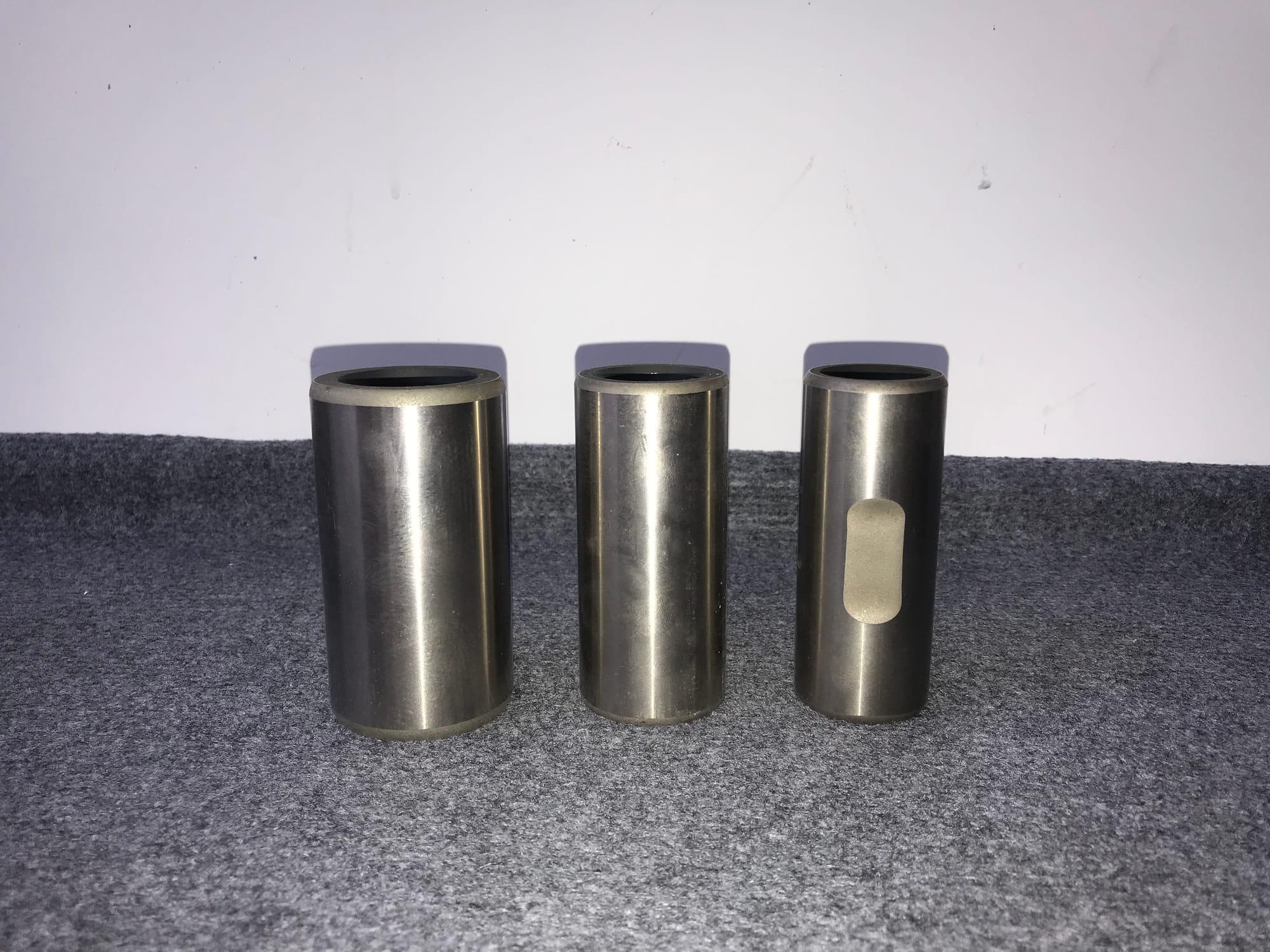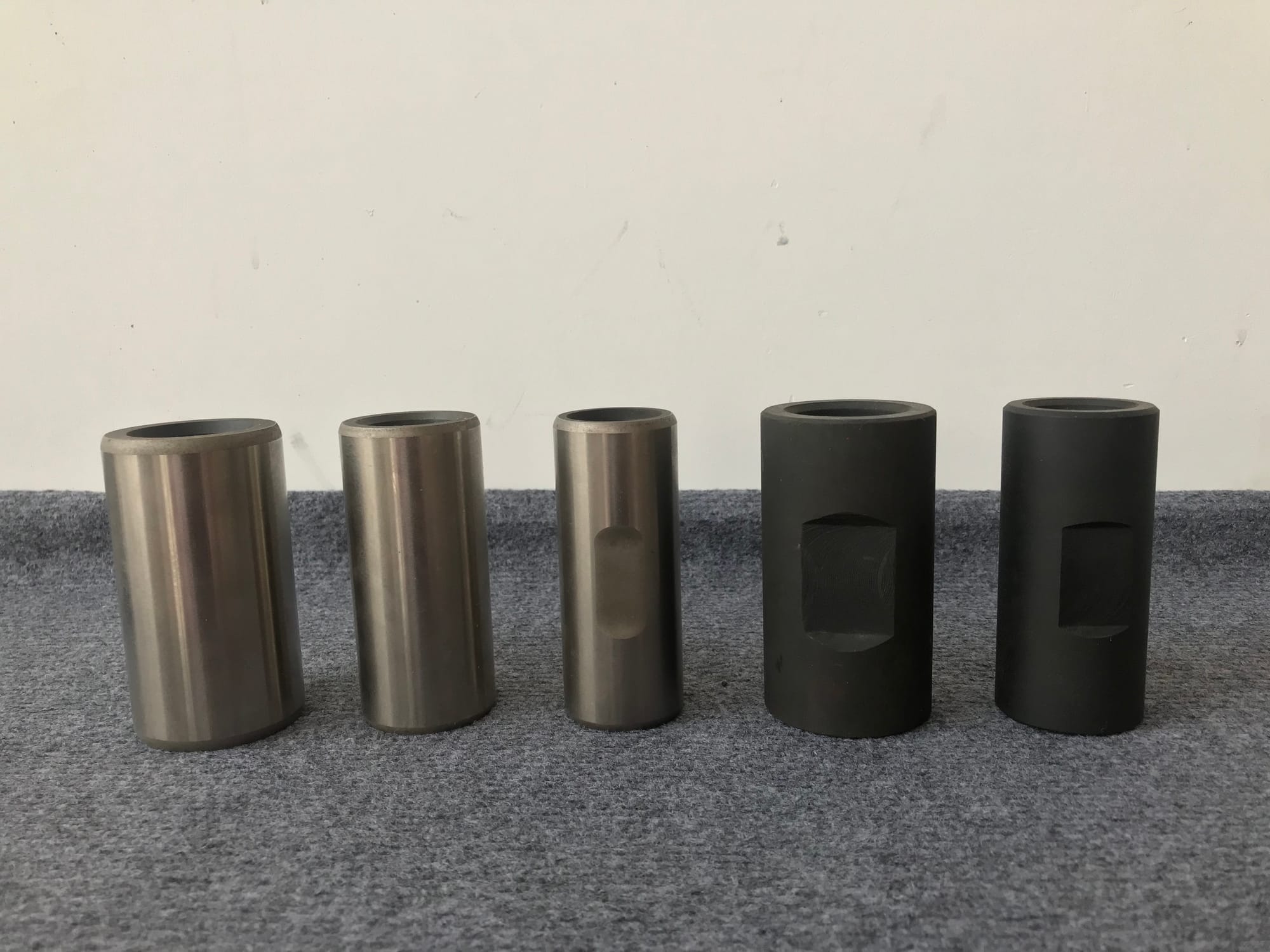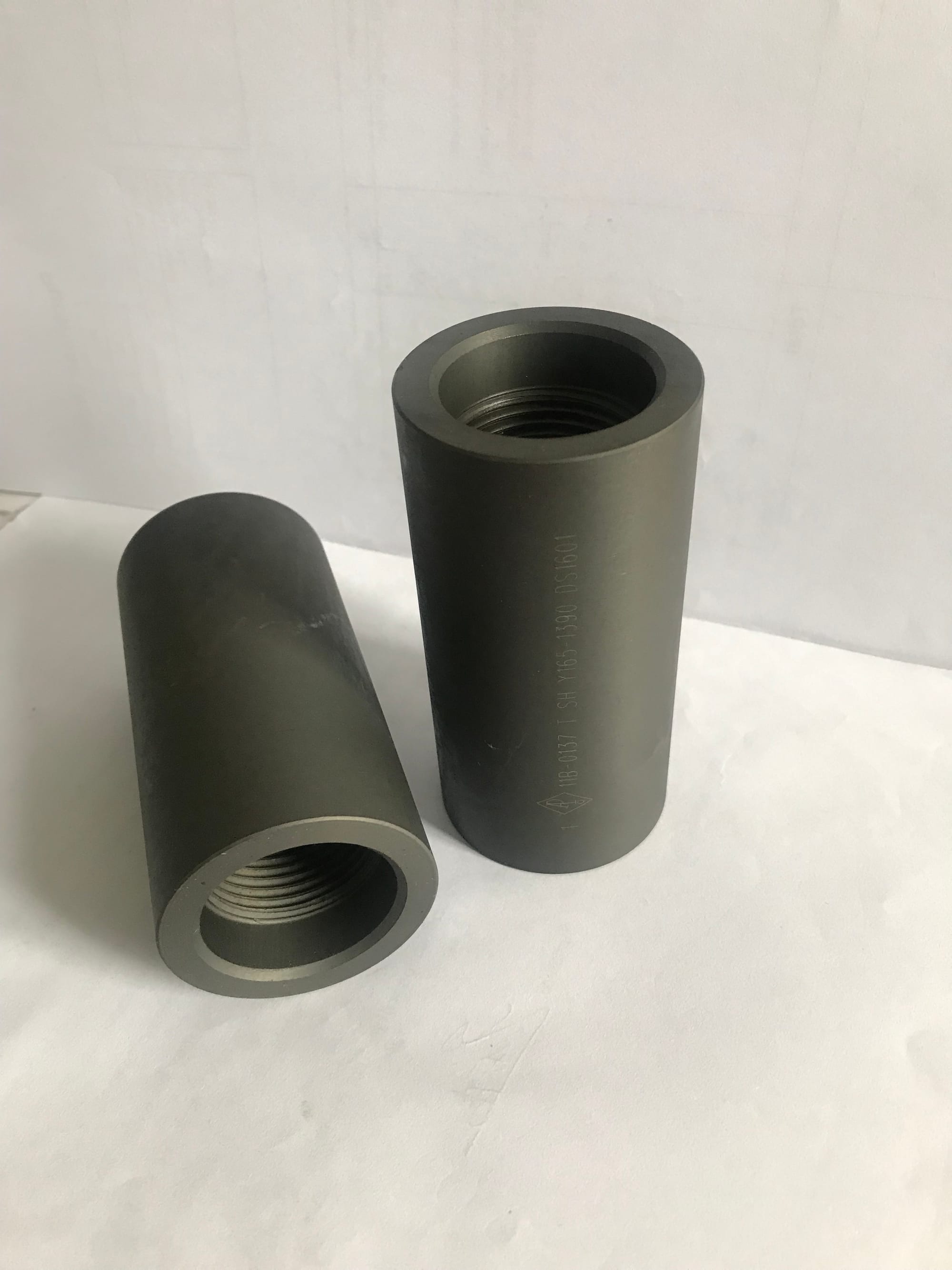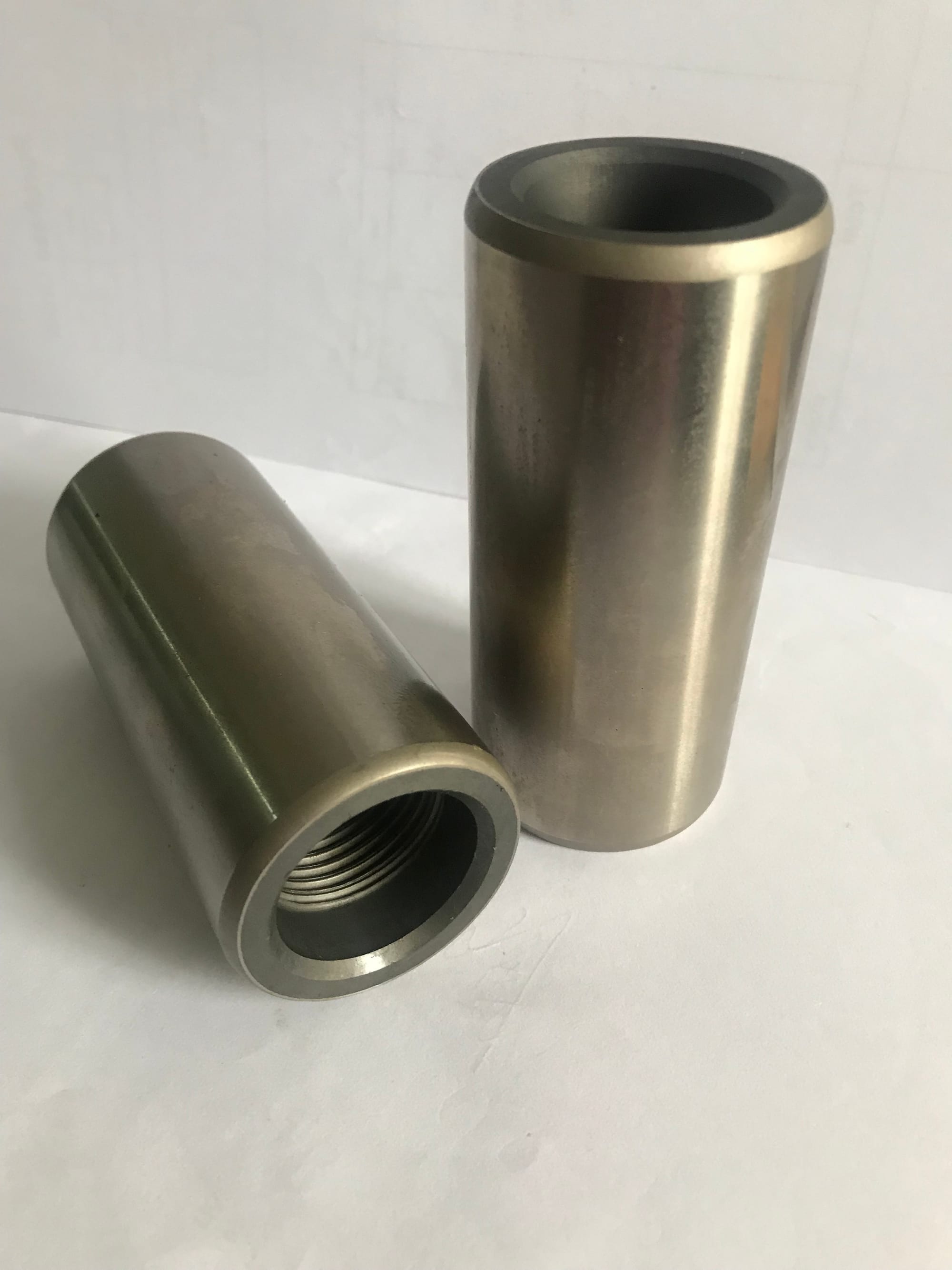 The hardness of the Class-T coupling after heat treatment can reach HRA56-62, which has good corrosion resistance and wear resistance. When in use, the normal sucker rod coupling is used for connecting a sucker rod of the same size, and the reducing coupling is used for connecting a sucker rod with different sizes or connecting the polished rod and the sucker rod column. Please note that the use of sucker rod coupling on the polished rod will cause the coupling to break.

The normal sucker rod couplings are manufactured in a range of diameters from 5/8" to 1-1/8" and in grades T and SM according to API 11B, both FS ( Full size) and SH ( Slim Hole). The reducing sucker rod couplings include 1 " x 7 / 8 "; 7 / 8 " X3 / 4 "; 3 / 4 " X5 / 8 " has the same dimensions as 1 ", 7 / 8 " and 3 / 4 ". Henan Sunjoy will dedicate to provide qualified and excellent sucker rod couplings to every customer.